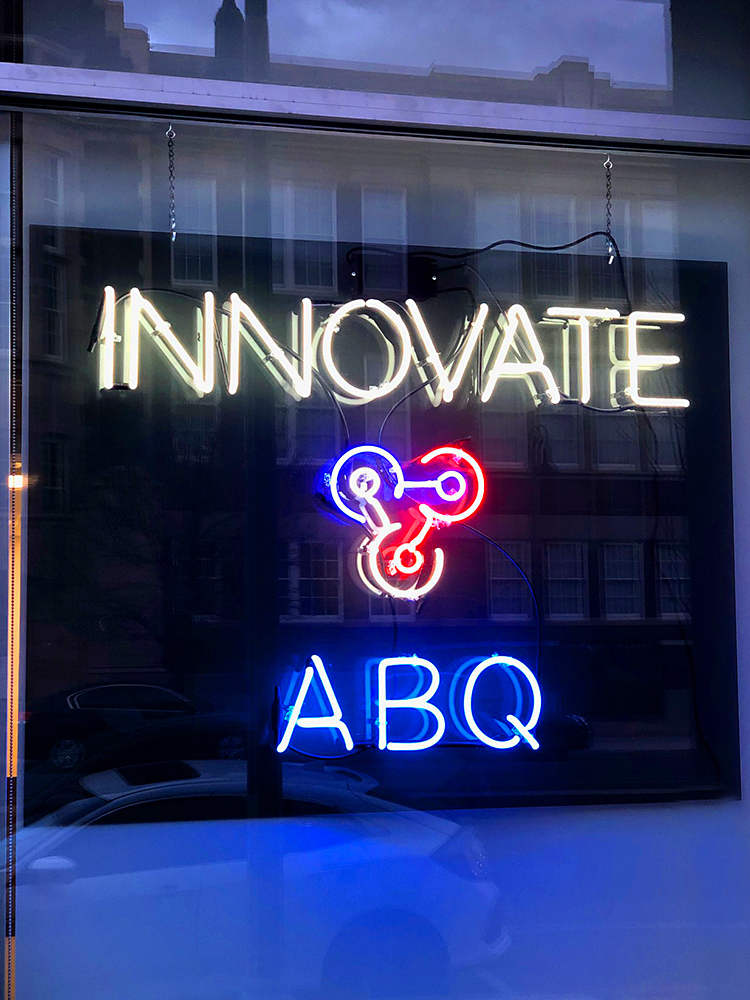 A fun way to showcase our new look, InnovateABQ commissioned Neon artist, Robert Randazzo to create our new sign.  We are now lighting up Broadway on the East side of the street.  We are proud to join the other neon lights located throughout the city that are used to welcome visitors.  Be on the lookout for our new sign as you drive by. 
 Our new sign is a great way to welcome entrepreneurs to take advantage of our services that are available. InnovateABQ fosters the creation of long-term, job-creating ventures and increase access to opportunity for the entire community.
Neon Artist Robert Randazzo Bio:
Born in Brooklyn, New York and now living in Albuquerque, New Mexico, Robert's creative cross roads began on the streets of New York's famous Times Square where he was building and maintaining the famous neon signs. Many of them still stand today.
His interest in all of the glass disciplines and art led to the study and creation of hand blown glass objects, some of which are displayed on this site's gallery. Robert has over 30 years of knowledge and experience designing public, corporate, and civil commissioned neon creations.
Visit Robert's Website