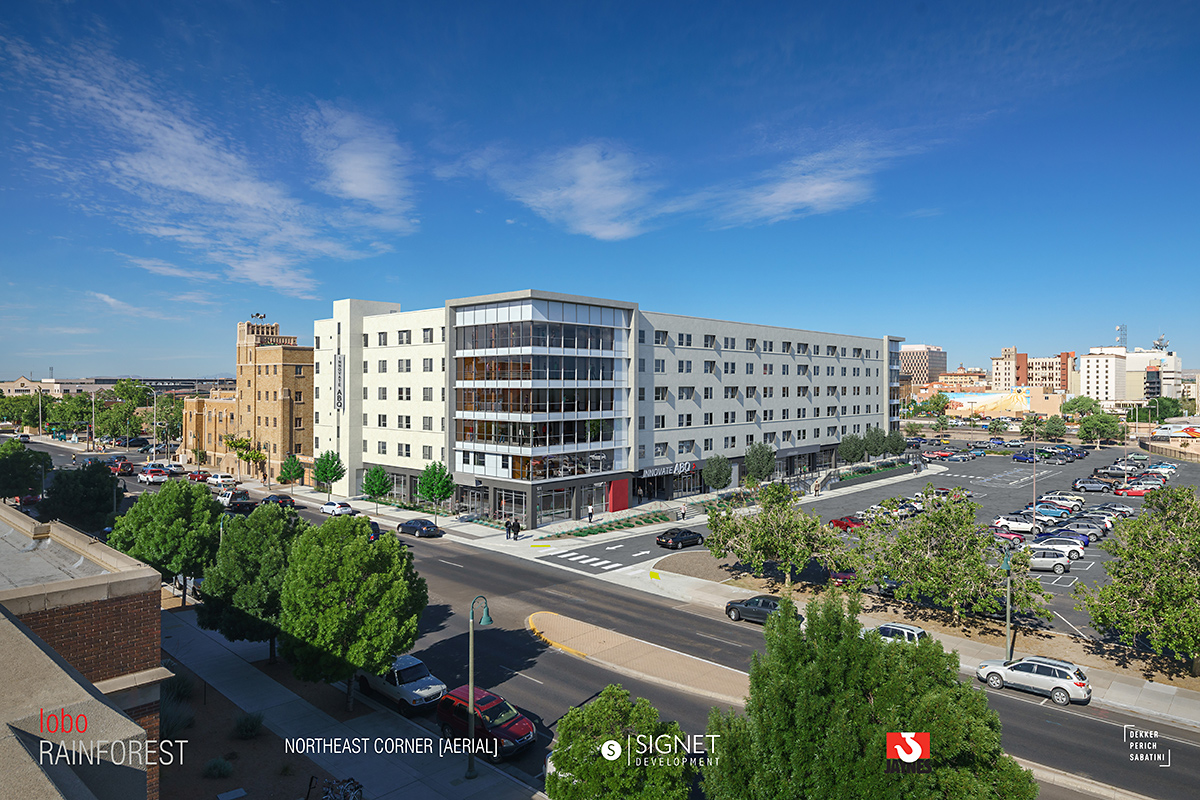 Welcome to InnovateABQ!
InnovateABQ is a 7-acre innovation site in downtown Albuquerque to foster economic development and job creation in New Mexico. The site is intended to help put the region on a path to higher growth by improving the productivity of people and firms in ways that lead to better incomes and living standards for all.
This vision includes more than 720,000 square feet of physically-compact, technically-wired, walkable space devoted to bringing together initiatives from New Mexico's innovators to foster the creation of long-term, job-creating ventures and increase access to opportunity for the entire community. See our latest News for up to date information, and Contact us today to find out more!
By Kevin Robinson-Avila / Journal Staff WriterWednesday, July 14th, 2021 at 9:30pm Copyright © 2021 Albuquerque Journal The old First Baptist Church at Central and Broadway in Downtown Albuquerque on Wednesday, July 14, 2021. (Robert Browman/Albuquerque Journal) A new...
read more